Safeguarding and Wellbeing
NEW SAFEGUARDING ALERTS
Please use the following contact details if you have a safeguarding concern regarding your son/daughter or are concerned about another young person.
All external agencies wishing to speak to the College regarding a young person will need to use either of he safeguarding numbers below for the DSL and DDSL.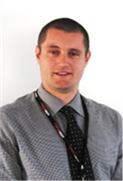 Dan Vile – Child Protection Officer (DDSL)
Safeguarding mobile - 07809341872
dvile@southdartmoor.devon.sch.uk

Garry Murphy Designated Safeguarding Lead (DSL)
Safeguarding mobile 07590775330

gmurphy@southdartmoor.devon.sch.uk
If you are unable to make contact, you must then call your concern through to:
If you are worried about a child or young person in Devon and want to speak to someone, or if you are a child or young person worried about your own safety please contact the MASH on 0345 155 1071 or email mashsecure@devon.gov.uk and give as much information as you can.
Emergency Duty Team – Out of hours
Emergency Duty Team on - 0845 6000 388
For concerns related to terrorism;
Anti-Terrorist Hotline: 0800 789 321

Crime stoppers: 0800 555 111

(South West ) Police 101
Student Safeguarding contacts
Childline: 0800 1111
NSPCC: 0808 800 5000
CEOP online reporting: www.ceop.police.uk
Mental health support—www.kooth.com
www.youngdevon.org
CHAT HEALTH school nurse text messaging service will be continuing through the coronavirus pandemic and that students can continue messaging their queries to us about anything they need advice or are worried about. The number is: 07520631722
online safety advice for parents
Please use the link below to access the most up to date guides for social media apps and platforms.
https://nationalonlinesafety.com/resources/platform-guides/
SLEEPOVER advice for parents
If your child is invited to a sleepover you will want them to be safe - both in general
and in the event of a fire. So before you agree here are some things that might help.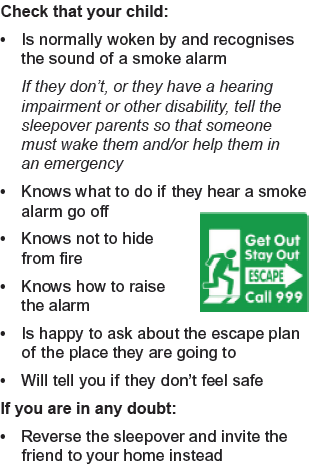 grand theft auto
The National Online Safety organisation have released the following free resource in regards to the dangers of playing the video game Grand Theft Auto (GTA); the 18+ rated game in which sex, violence, profane language and nudity form the main themes of the game. Popular for its criminal narrative, the GTA series encourages users to break the law in order to succeed and progress through the game.
The game has over 100 million users on the game's online social club alone, and is hugely popular amongst young people under the age of 18!
Please use the links below to access a free parental resource guide.

TWITTER: https://twitter.com/natonlinesafety/status/1088005920678952960
FACEBOOK: https://www.facebook.com/NationalOnlineSafety/photos/a.1681508315488685/1953266721646175/?type=3&theater
DOWNLOAD: https://nationalonlinesafety.com/resources/platform-guides/grand-theft-auto-online-safety-guide-for-parents/
Attendance Matters leaflet
Please scroll down to view the Students and Parents section to view the full information leaflet.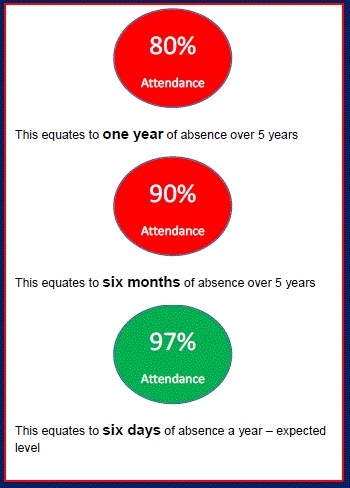 Operation Encompass update
In every force, in every school, for every child
Dear Parents and Guardians
The school has been given the opportunity to take part in a project that will run jointly between schools and Devon and Cornwall Police and is currently running throughout the UK.
Operation Encompass is the reporting to schools, prior to the start of the next school day, when a child or young person has been exposed to, or involved in, any domestic incident.
Operation Encompass will ensure that a member of the school staff, known as a Key Adult, is trained to allow them to liaise with the police and to use the information that has been shared, in confidence, while ensuring that the school is able to make provision for possible difficulties experienced by children, or their families, who have been involved in, or exposed to, a domestic abuse incident.
We are keen to offer the best support possible to all our students and we believe this will be extremely beneficial for all those involved. Safeguarding is at the heart of everything we do at the College, and our participation in Operation Encompass will further help safeguard our students.
Any further information or advice can be obtained by accessing the website: www.operationencompass.org
Please don't hesitate to contact the College if you have any questions regarding the Nationwide initiative.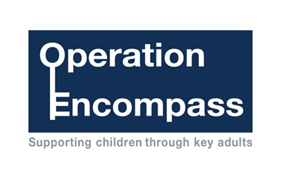 Safeguarding & CHILD PROTECTION Team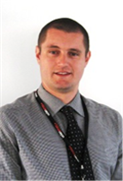 Dan Vile
Assistant Principal
Child Protection Officer and DDSL

Garry Murphy Designated Safeguarding Lead and DSL
A child's legal rights Gillick competency and Fraser guidelines
When we are trying to decide whether a child is mature enough to make decisions, people often talk about whether a child is 'Gillick competent' or whether they meet the 'Fraser guidelines'.
The Gillick competency and Fraser guidelines help us all to balance children's rights and wishes with our responsibility to keep children safe from harm.
https://www.nspcc.org.uk/preventing-abuse/child-protection-system/legal-definition-child-rights-law/gillick-competency-fraser-guidelines/
At South Dartmoor we will always strive to inform parents when their son/daughter is receiving or accessing medical and/or external agency support. This decision will always be disucssed with the young person.
Lower School Team

The Heads of Year
Left to right - Mike Slater - Head of Y9, Jamie Morrison-Hill - Head of Y10, Amy Matthews - Head of Y7, Adam Fox - Head of Y11, Charlotte Avery-Wright - Head of Y8
Sixth Form Team

Neil Whitelaw
Head of Y12 & 13
All of the safeguarding team above have completed their Level 3 safeguarding training. All Level 3 trained staff will be wearing RED ID badges.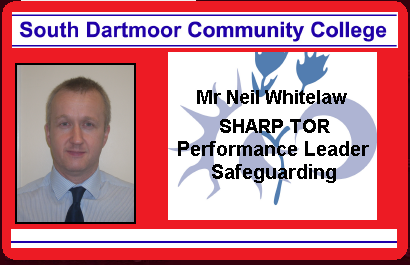 SAFEGUARDING Notice board messages
Item 1
February 2019 Year 7 watched an electronic safety play, which highlighted the important issues of age appropriate Internet usage and healthy digital lifestyle.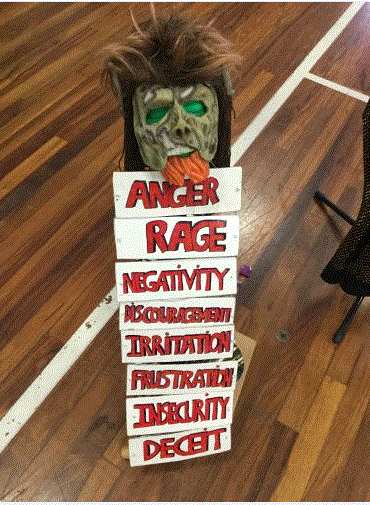 Item 2
Operation Encompass is the early reporting on to schools that a child or young person has been exposed to domestic abuse. Start date: Monday 27th November.
In every force, in every school, for every child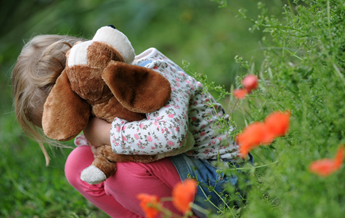 Any further information or advice can be obtained by accessing the website: www.operationencompass.org
Item 3
Read the College Counselling Service document
Please use the link above to access the new College Counselling Service policy 2017-18
The team: Sally Woodhouse and Cath Edwards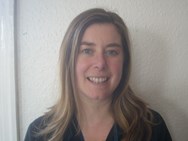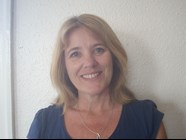 Item 4
Safety: Parents please be aware
This location based map allows users to see where in the country their Snapchat contacts are, as well as seeing location based photos and videos. The Snap Map shows a user's Bitmoji, their cartoon avatar within Snapchat, pinpointed on a world map. Users can then zoom into the map to see the exact location of their friends.
How to access Snap Maps
To access the Snap Map in the latest update of the Snapchat app, users need to go to their camera screen within Snapchat and zoom out using two fingers. This will then launch the Snap Maps screen and will allow a user to see their friend's locations.
It is important to be careful about who you share your location with, as it can allow people to build up a picture of where you live, go to school and spend your time.
Given how specific this new feature is on Snapchat - giving your location to a precise pinpoint on a map - we would encourage users not to share their location, especially with people they don't know in person.
Child Protection Statement& DEVON THRESHOLD TOOL
We recognise our moral and statutory responsibility to safeguard and promote the welfare of all pupils. We endeavour to provide a safe and welcoming environment where children are respected and valued. We are alert to the signs of abuse and neglect and follow our procedures to ensure that children receive effective support, protection and justice.
The College will use the threshold tool to monitor and provide evidence in regards to safeguarding our young people. The threshold will be used to support discussions with parents and carers where there is a safeguarding concern. Please use the link below to understand more about how the College will take action when a concern is raised.
http://www.devonsafeguardingchildren.org/documents/2016/02/dscb-handy-threshold-tool.pdf
The adoption of the model provides consistency for professionals working across geographical areas. This dynamic model provides a needs led, outcome driven matrix of need and vulnerability which, when used effectively, can match the child/young person's needs with the appropriate assessment and provision.

Designated Safeguarding Officers at South Dartmoor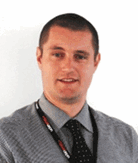 Dan Vile
Child Protection Officer
Operation Encompass Key Adult

Garry Murphy
Designated Safeguarding Lead

Designated Safeguarding Governor
Additional support staff for parents to contact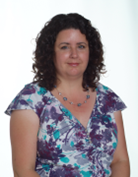 Tracey West
Assistant Head of Y9 & 10

Payman Jaberi
Assistant Head of Y11, 12 & 13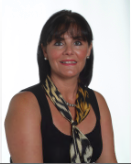 Rebecca Purdy
Assistant Head of Y7 & 8

Sue Brown
Medical Officer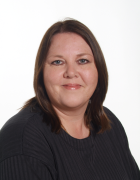 Shell Hammond
Early Help for Mental Health Champion
Safeguarding & Child Protection Policy
Click here to read our Child Protection and Safeguarding Policy. Paper copies are also available from Reception. ​We will act to protect a child where there is a disclosure or concern about abuse. The categories of abuse recognised by Social Services would be neglect, physical abuse, emotional abuse, domestic abuse and sexual abuse.
For additional support and advice, please use the link provided to access the Keeping Children Safe in Education September 2020 version.
Keeping Children Safe in Education 2020 Update - January 2021 (Post EU Exit)
All staff at South Dartmoor have read the KCSIE part one document.
Working together to Safeguard Children 2018
Safeguarding & Child Protection
South Dartmoor Community College is committed to child protection and safeguarding. We follow all statutory guidelines as well as our own policies and procedures.
Our core safeguarding principles are:
The school's responsibility to safeguard and promote the welfare of children is of paramount importance

Safer children make more successful learners

Policies will be reviewed at least annually unless an incident or new legislation or guidance suggests the need for an interim review.
Ofsted Inspection Report July 2016
Babcock Safeguarding Inspection
Editions 2017
Please click here to view the new advice for schools regarding Child Sexual Exploitation. The advice from the Department of Education is non-statutory, and has been produced to help practitioners, local leaders and decision makers who work with children and families to identify child sexual exploitation and take appropriate action in response. This includes the management, disruption and prosecution of perpetrators.
This advice replaces the 2009 guidance Safeguarding children and young people from sexual exploitation.
Key COLLEGE SAFEGUARDING Policies
Safeguarding reporting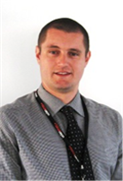 Dan Vile – Child Protection Officer and DDSL
College - 01364 352230 Safeguarding mobile - 07809341872

Garry Murphy Designated Safeguarding Lead and DSL
Safeguarding mobile 07590775330
If you are unable to make contact, you must then call your concern through to:
Emergency Duty Team – Out of hours
Emergency Duty Team on - 0845 6000 388
For concerns related to terrorism;
Anti-Terrorist Hotline: 0800 789 321

Crime stoppers: 0800 555 111

(South West ) Police 101
Also a reminder to all parents that the College has a reporting button on the College website which enables students and parents to report concerns to the College anonymously. We do encourage parents and students using the report button to give specific details of the event to facilitate a faster resolution. The link can be found by clicking here.
More information about child protection and safeguarding can be found on the Devon Children and Families Partnership website.
https://www.devonchildrenandfamiliespartnership.org.uk/
​MASH is a partnership between Devon County Council children's social care, education and youth services; Devon NHS health services; Devon and Cornwall Police; and the Probation Service working together to safeguard children and young people. When a professional, family member or member of the public is concerned about a child or young person's safety, they can contact MASH. They deal with all enquiries/referrals where there is a child protection concern. ​You can find out more about what the organisation does and how to contact them in this information sheet for parents If you have serious concerns about a child or young person, or if you need help parenting your child, you can call 0345 155 1071 or email: mashsecure@devon.gov.uk (Out of hours, please call 0845 6000 388. If it's an emergency, dial 999).
New MASH enquiry form - January 2019 - Please click here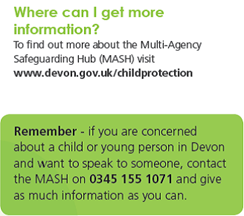 ​The Devon Children and Families Partnership has an Early Help strategy to protect children or young people in Devon and provide help and advice to families as soon as they need it. Early Help is about more than child protection: it is about making sure that children living in Devon are safe, happy, healthy and well educated. Early Help co-ordinators work across Devon to ensure that those children and families needing help are receiving it from the right professionals.
https://www.devonchildrenandfamiliespartnership.org.uk/
If you feel that your family would benefit from Early Help, please contact a Designated Safeguarding Lead at the College.
Safeguarding report links below;
About ChildLine
ChildLine is a private and confidential service for children and young people up to the age of 19. ChildLine counsellors are trained staff and volunteers who all have experience of listening and talking to children and young people.
About Child Exploitation and Online Protection Centre (CEOP)
We help children stay safe online. Has someone acted inappropriately towards you online, or to a child or young person you know? It may be sexual chat, being asked to do something that makes you feel uncomfortable or someone being insistent on meeting up. You can report it to us below.
Please click on the images below to access the websites.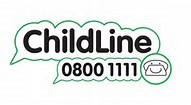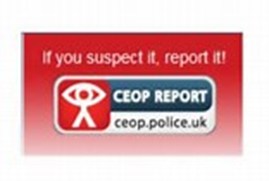 Students & Parents - Where can I get help & EARLY HELP SERVICES
Early help
Early Help is a term used to describe the earliest intervention that a family receive in response to emerging additional needs of a family member/s. When a family's needs increase, more than one service may be required to meet the needs. Early help is the name given to the way services work together, in a co-ordinated way to support the family.
http://www.devonsafeguardingchildren.org/workers-volunteers/early-help/
Please click to view the Early Help leaflet
Please click here to view the student support poster
Attendance Matters - Advice leaflet for parents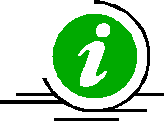 Information for parents
Online safety
Most young people are accessing the internet from a variety of devices. Safe use of the internet is taught in our Personal Development Curriculum, Impact Days and in Tutorials. However, all adults need to be aware of safeguarding issues around the internet. A useful source of free advice is Get Safe Online.
https://www.getsafeonline.org/
E-safety - Engaging Parents, Free Factsheet
Child Sexual Exploitation
Adults also need to be aware of potential use of the internet in Child Sexual Exploitation (CSE) and Radicalisation and there is free and useful information, advice and resources at the following sites/links/documents: South Dartmoor CSE Strategy 2016
Parents Against Child Sexual Exploitation http://paceuk.info/
SelfieCop deters unsafe behaviour by making children STOP & THINK... "Do I really want my Mum & Dad to see me like this?!"
https://www.selfiecop.com/downloads/SelfieCop%20-%20schools%20-%20A3.pdf
Additional support resources for parents
https://www.devon-cornwall.police.uk/crime-prevention/your-internet-safety/ https://www.thinkuknow.co.uk/parents https://www.youtube.com/user/ceop
Radicalisation
There's a chance that your child may meet people online or visit websites that could lead them to adopting what you consider to be extreme views, and becoming radicalised. Please follow the links below for advice to parents about radicalisation:
Female Genital Mutilation
FGM is internationally recognised as a violation of human rights of girls and women. It is illegal in most countries including the UK.
Female Genital Mutilation It involves procedures that intentionally alter/injure the female genital organs for non-medical reasons.
Drugs & Substance misuse
Please see below the latest newsletter from 'Drugs Sense UK'. The newsletter pays particular attention to the ever increasing use of 'Nitrous Oxide' by young people.
Key facts for parents to be aware of in regards to the dangers of using 'Nitrous Oxide';
Nitrous Oxide is a controlled substance under the Medicines Act 1968 and has traditionally been associated with pain relief.
The most popular method is to 'inhale' the substance from balloons. The balloons themselves are filled with the 'nitrous oxide' which is generally being sold in small canisters which can easily be purchased on line for a couple of pounds.
The gas is transferred very quickly to the brain. The brain is literally starved of oxygen because the Nitrous Oxide in the blood stream depresses the lungs, which slows down the exchange of carbon dioxide.
The February safeguarding newsletter also contains information about the dangers of using 'Nitrous Oxide'.
The College drug policy is very clear that 'Nitrous Oxide' is a 'specific' banned item; this also includes any such paraphernalia that could be linked to the use and supply of it.
What to look for, the small silver canisters (below) known as 'whippets'.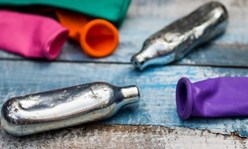 Alcohol
The link below provides parents with some useful information regarding under age drinking and the support parents can access for their children. The website also provides guidance on how to talk to young people about alcohol misuse.
https://www.drinkaware.co.uk/check-the-facts/underage-drinking
Medical & First Aid
Parents can contact Tracey West directly for any questions regarding illness, injury and administration of medication. Tracey works directly within the Performance Team and is our lead for FGM
Immunisation team
http://devon.integratedchildrensservices.co.uk/public-health-nursing/support/immunisations/
Monthly Medical Focus - Measles
Measles is a highly infectious viral illness spread through coughing and sneezing and close personal contact. Spending only 15 minutes with someone with measles can transmit the infection.
Most people recover completely from measles, however, on rare occasions there can be serious complications. If you have not yet received two doses of the measles, mumps, rubella (MMR) vaccine, Public Health England recommends that you seek preventive immunisation.
Two doses of the MMR vaccine offers protection against the three illnesses. If already infected with measles, the MMR will not cause any harm.
We urge you to ensure that you are protected with two MMR vaccinations. Public Health England advice in this situation is as follows:
The uptake of MMR immunisation is the key to controlling any cases of Measles. This will help to protect students and staff at the school and reduce spread to the wider community, including infants and babies who cannot be immunised because they are too young, people at greater risk as a result of other medical conditions, and pregnant women. A course of two doses of MMR is highly protective against measles. However, any vaccination cannot be 100% effective and we are aware that a very small number of those who are fully immunised may still be able to contract measles. Those who are fully immunised and contract the disease are less likely to be severely affected and the risk of them having serious complications is reduced.
Anyone under the age of 25 years who has not had two doses of MMR is advised to contact their doctor to arrange immunisation.
Most people born before 1970 had measles naturally and should be immune. Unless advised otherwise, parents should follow the recommended NHS vaccination schedule;
http://www.nhs.uk/conditions/vaccinations/pages/vaccination-schedule-age-checklist.aspx
MMR immunisation also provides some protection if given with 72 hours of exposure to measles. Anyone who is vulnerable as a result of age, other medical conditions or pregnancy, who does come into contact with a suspected case should contact their doctor as they may benefit from a dose of immunoglobulin.
Measles symptoms
We advise that students becoming unwell with a fever and cold-like symptoms such as a cough, runny nose, or sore eyes, should stay away from school until their temperature returns to normal. If they develop a rash then measles should be suspected and they should stay off until 5 days after the onset of the rash. Please contact your GP surgery by telephone if measles is suspected and let the school know.
For further information about measles, please visit http://www.nhs.uk/conditions/measles/Pages/Introduction.aspx
Information about the MMR vaccine can be found by visiting http://www.nhs.uk/conditions/vaccinations/pages/mmr-vaccine.aspx
South Dartmoor Safeguarding Newsletters
Students with social, mental and physical difficulties
Please click on the links below for support information.
Child and adolescent mental health services (CAMHS)